Best Short Haircut Styles For Men
These cuts aren't short on trends. We've got the latest trends, classic styles, military-inspired looks and more.
Check out these pictures for 31 of the best short haircut styles for men.
1. Short Hair + Mid Skin Fade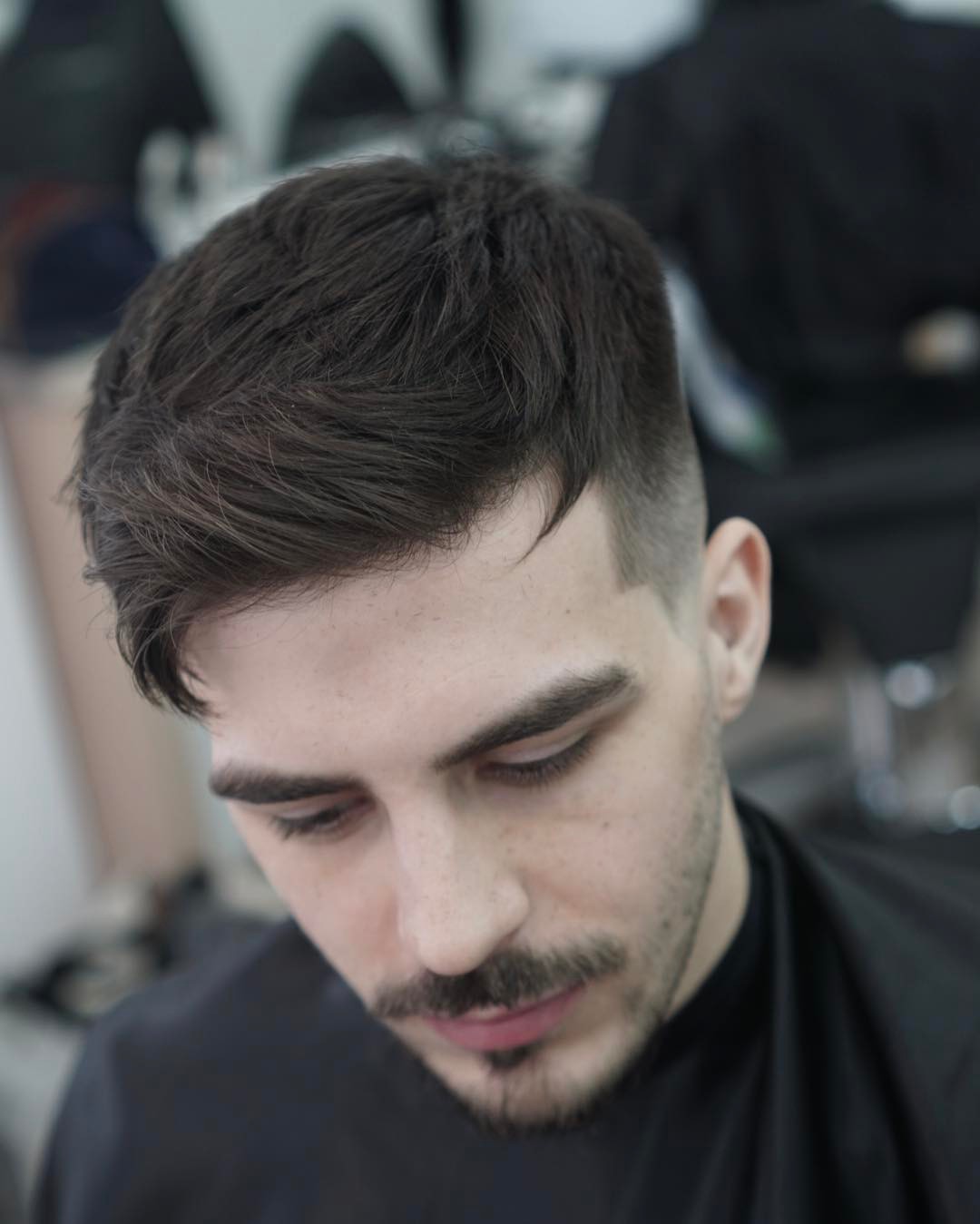 With faded sides, this cut has enough length on top to style into a range of different looks.
2. Buzz Cut + Shape Up + Sideburn and Neck Taper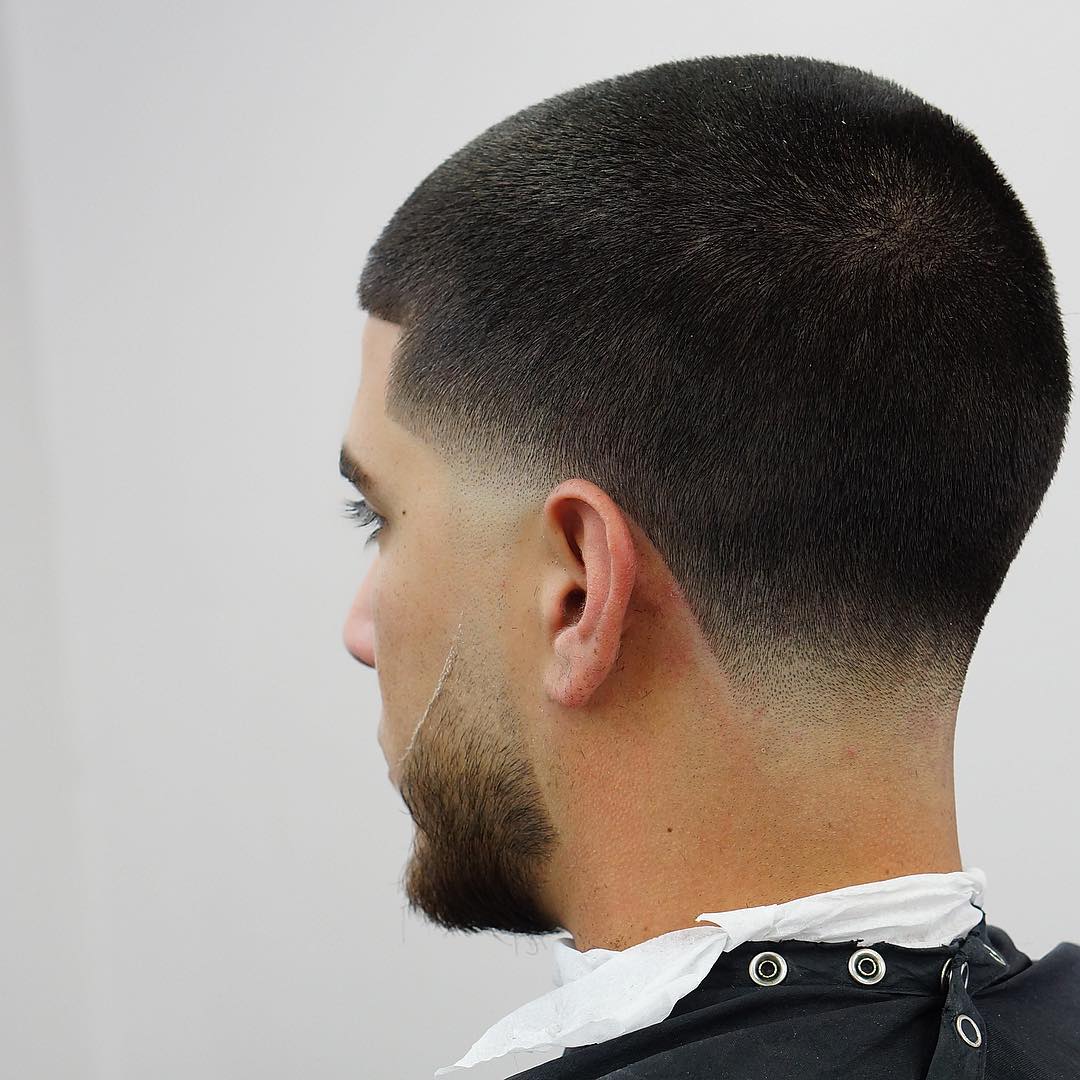 A buzz cut you can't do at home with sharp lines of a shape up and blurry edges of a taper.
3. Short Textured Crop + Beard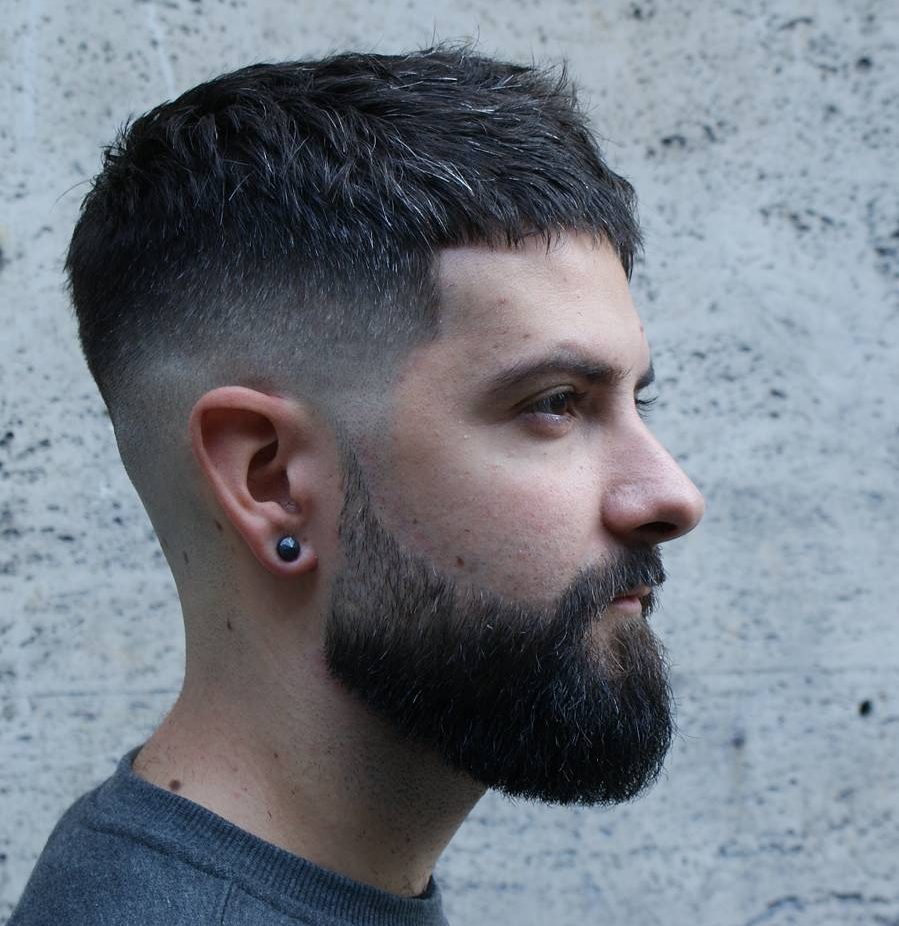 This textured crop is short men's hairstyle of the year.
4. Short Curls + Burst Fade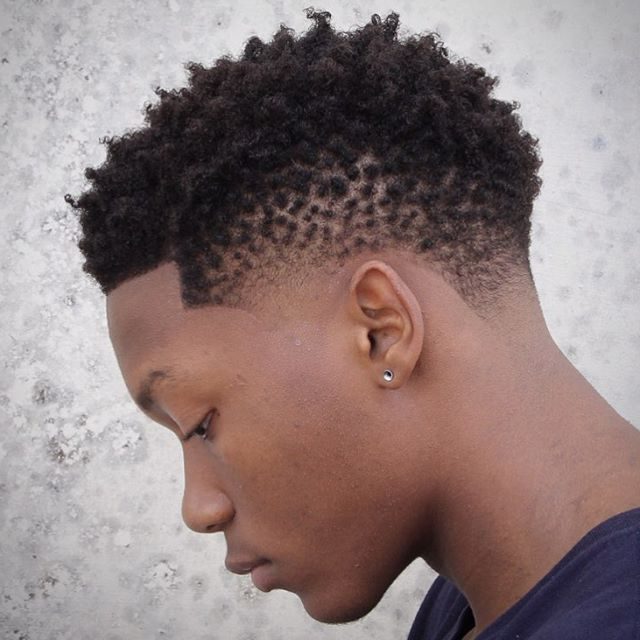 This cool short haircut for black hair shows how good fades can look growing out.
5. Short Wavy Hairstyles for Men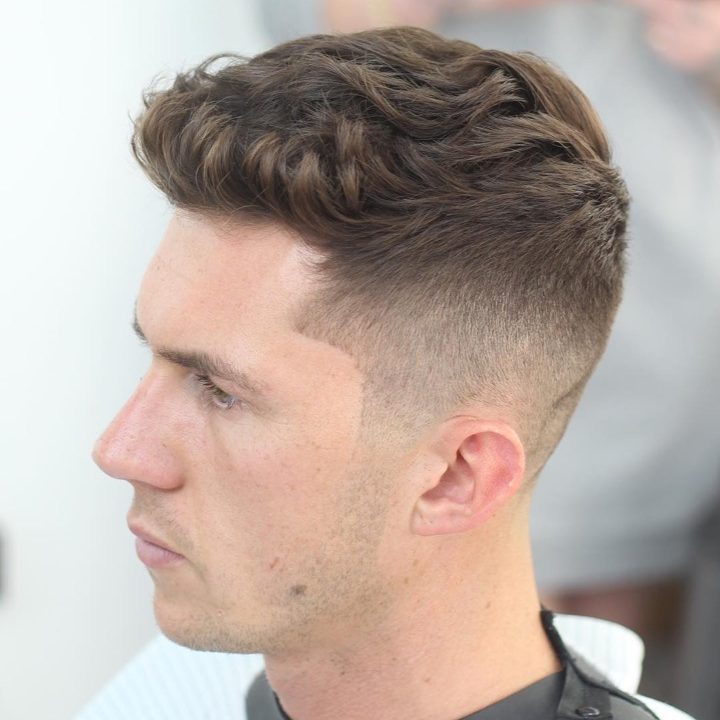 With just enough length on top to let wavy hair do it's thing, this cut makes the most of natural texture while keeping it easy to manage.
6. Messy Spikes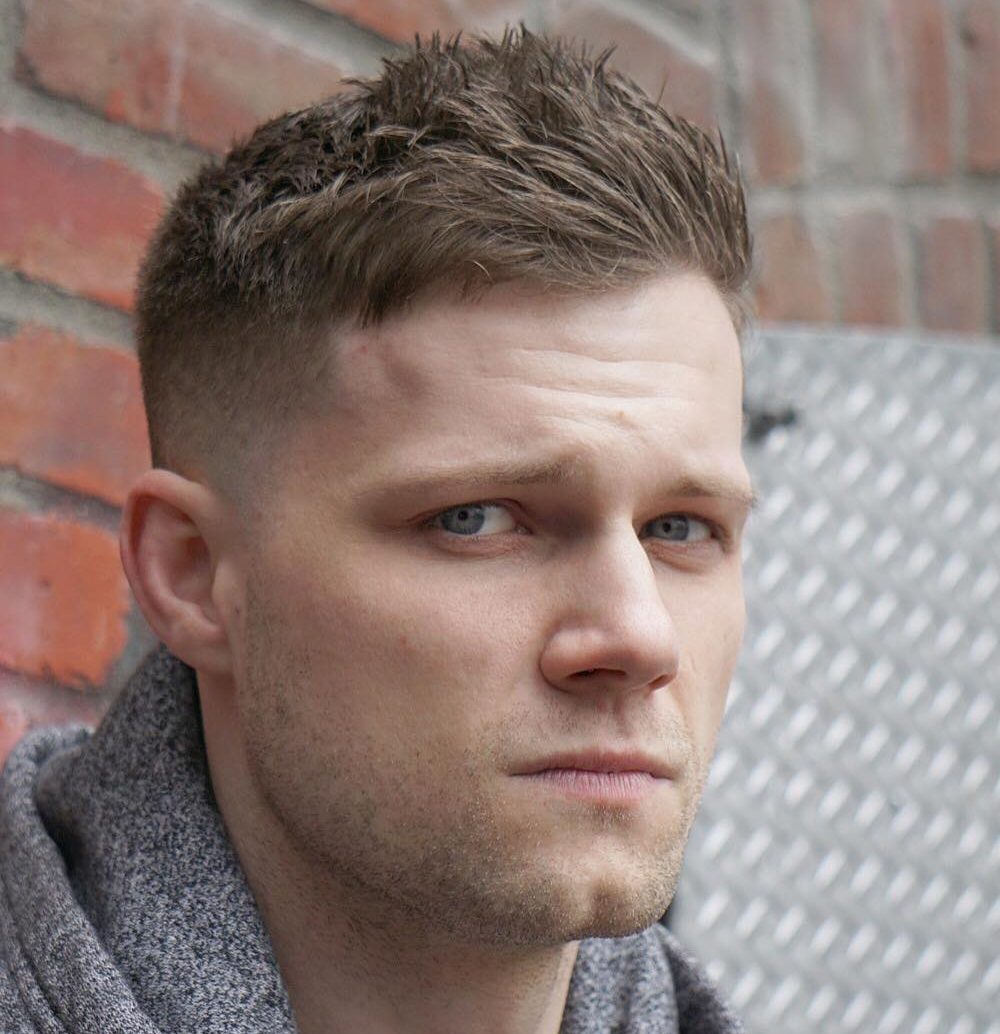 Messy spikes couldn't be easier to style. Work product through damp hair with fingers and pull hair into multiple directions.
7. Quiff + Mid Bald Fade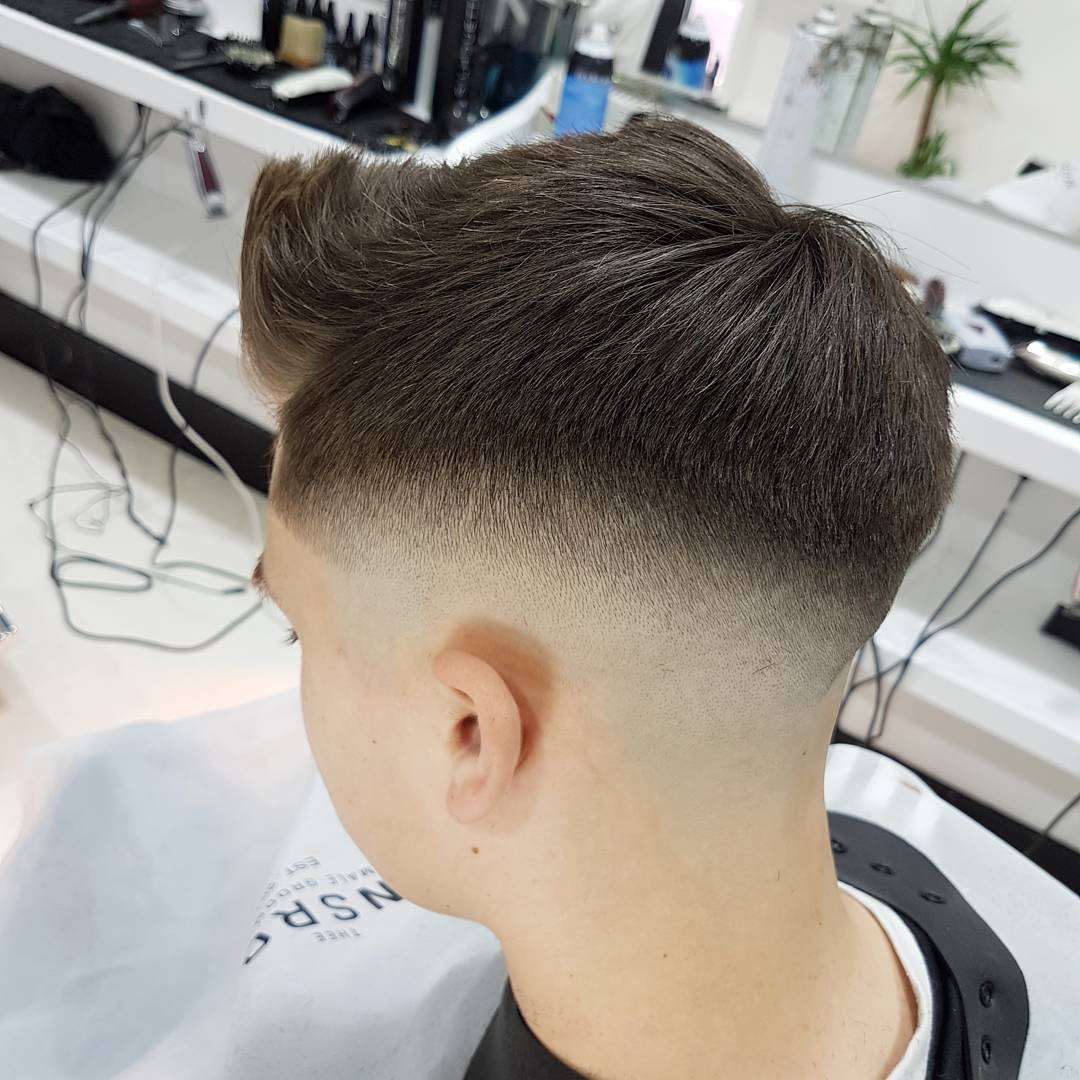 A short quiff always looks great. Just work hair along the forehead straight up/
8. High and Tight Haircut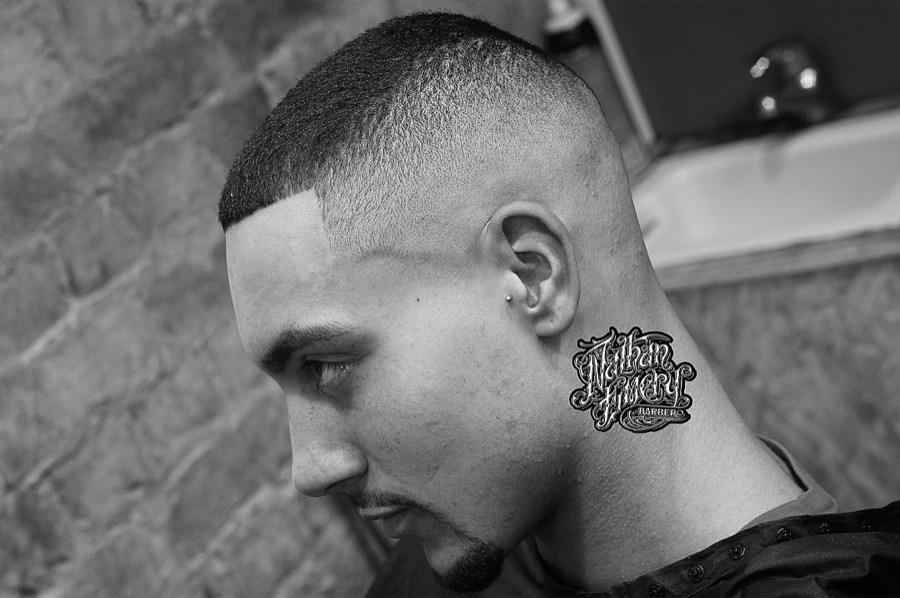 The military-inspired high and tight also has plenty of street cred.
9. Textured Crop + Skin Fade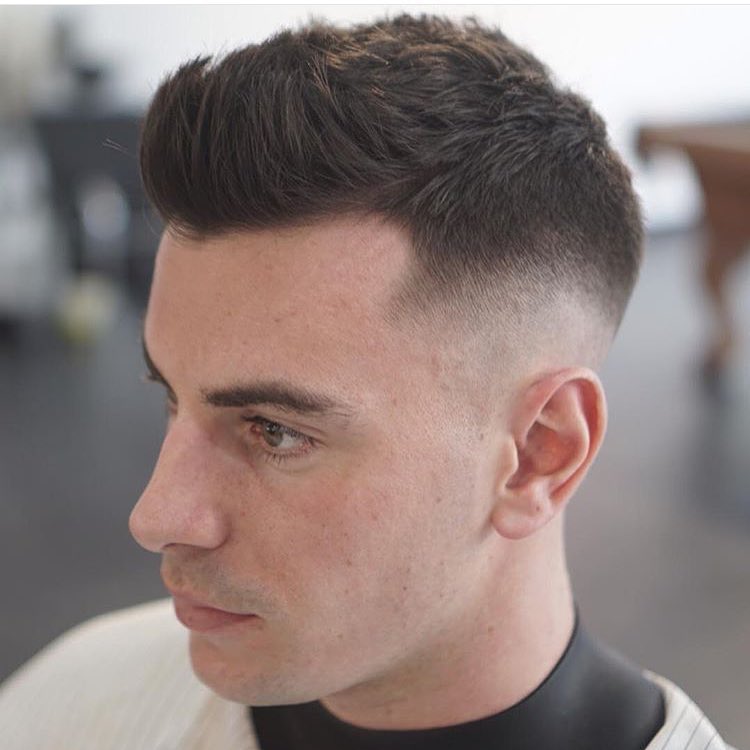 Adding a quiff at the front is another cool way to style the popular textured crop.
10. Mid Fade Haircut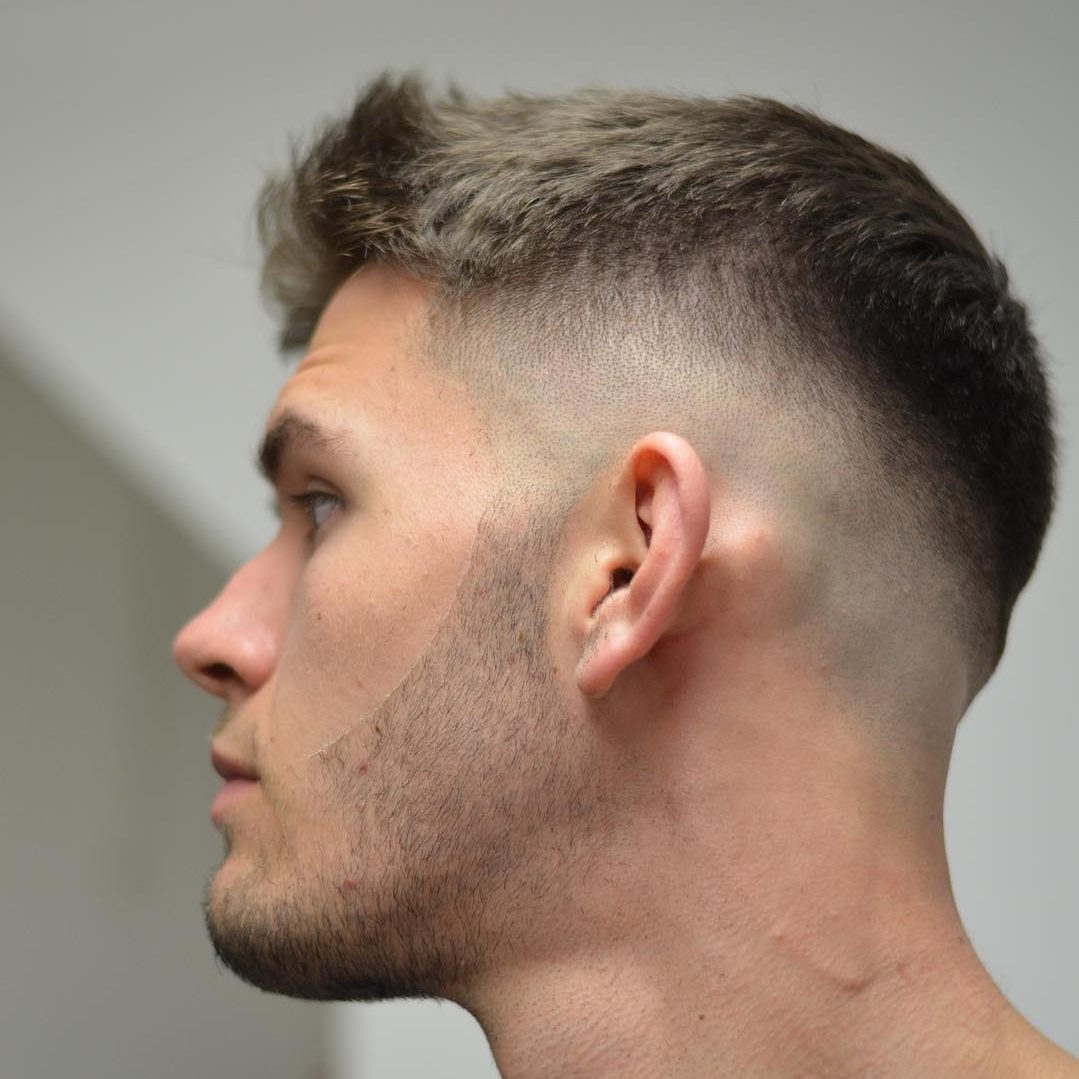 The mid fade cut always looks clean cut, even with a tousled style on top.
11. Short Taper Hairstyle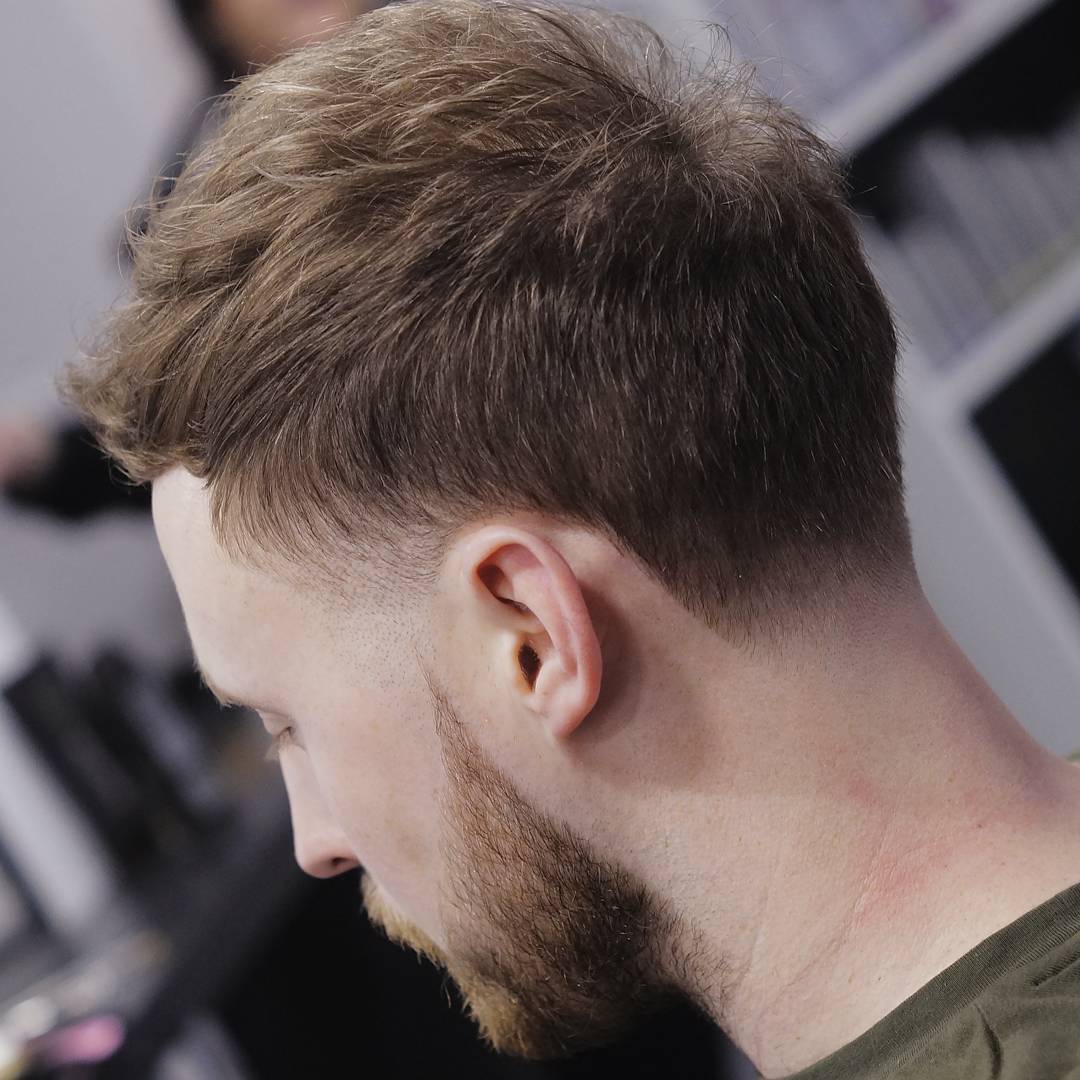 Men's hair for 2017 is getting longer, if not on top then around the sides and back. That means more tapers instead of fades.
12. Crop for Thick Hair + Burst Fade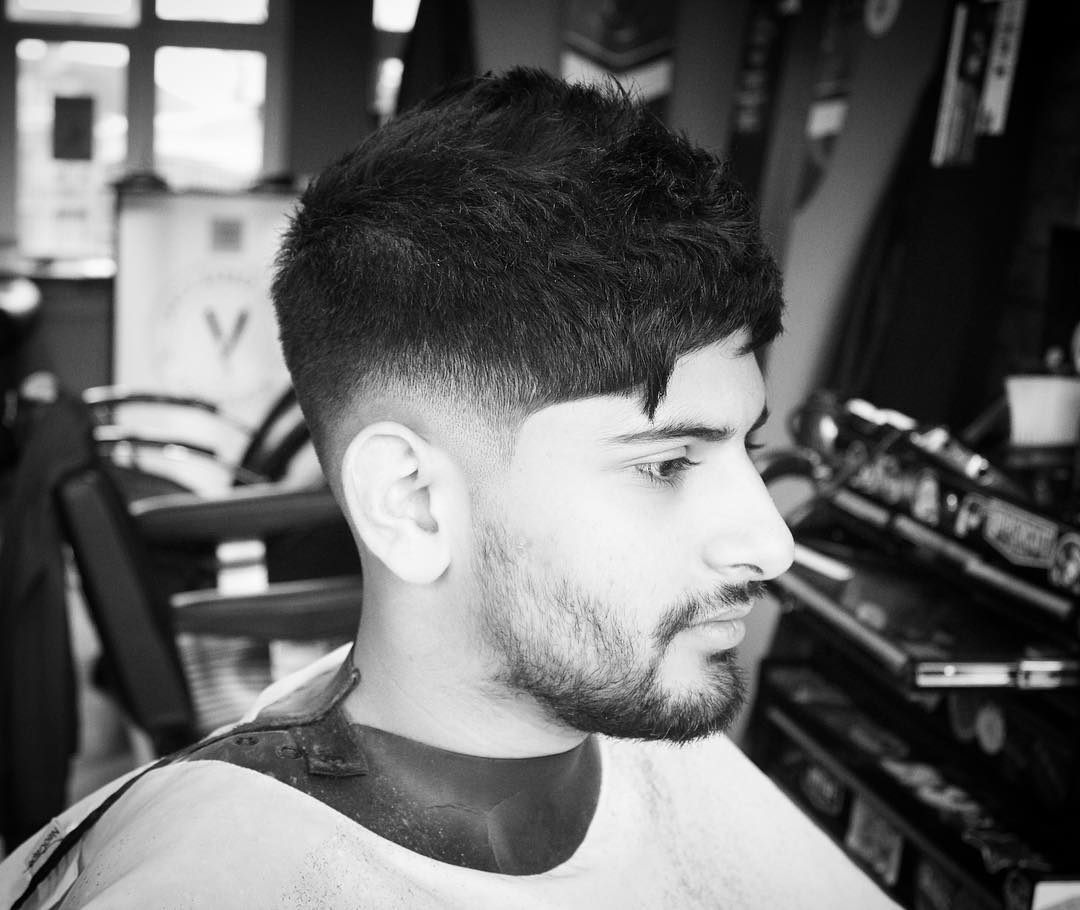 The textured crop is so popular because it works for all hair types. It is especially good for cutting the weight out of thick hair for an easy to style look.
13. Crew Cut + Beard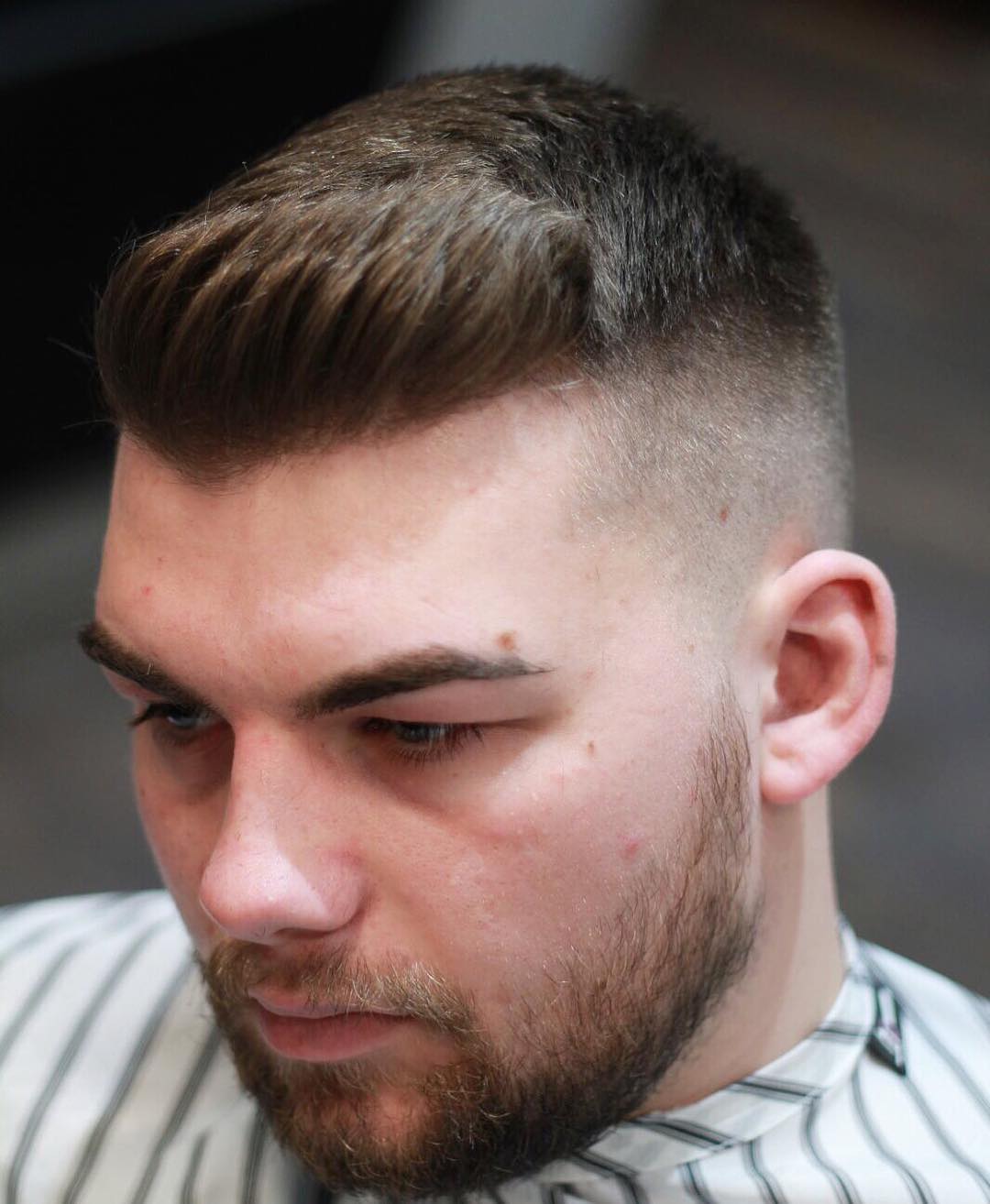 This longer version of the crew cut looks cool with volume at the hairline and a high fade.
14. Short Haircut + Low Fade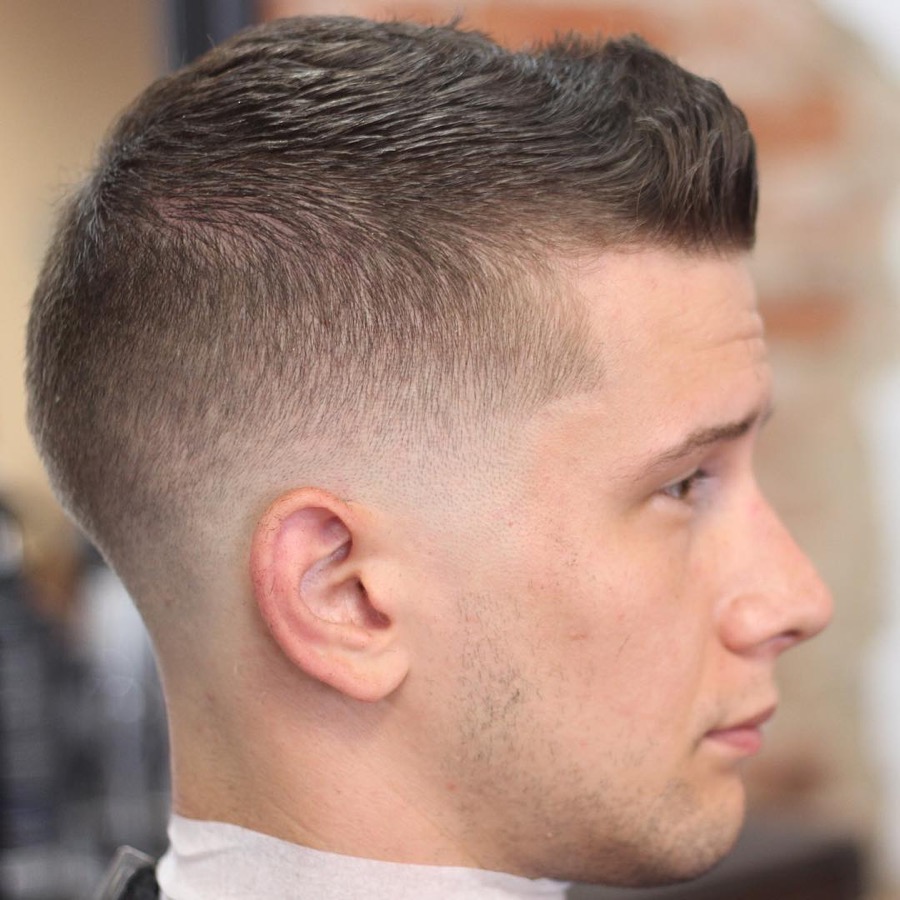 This cut is as short as it gets while leaving something to work with. Longer hair at the hairline can be styled or worn loose.
15. Modern Military Flattop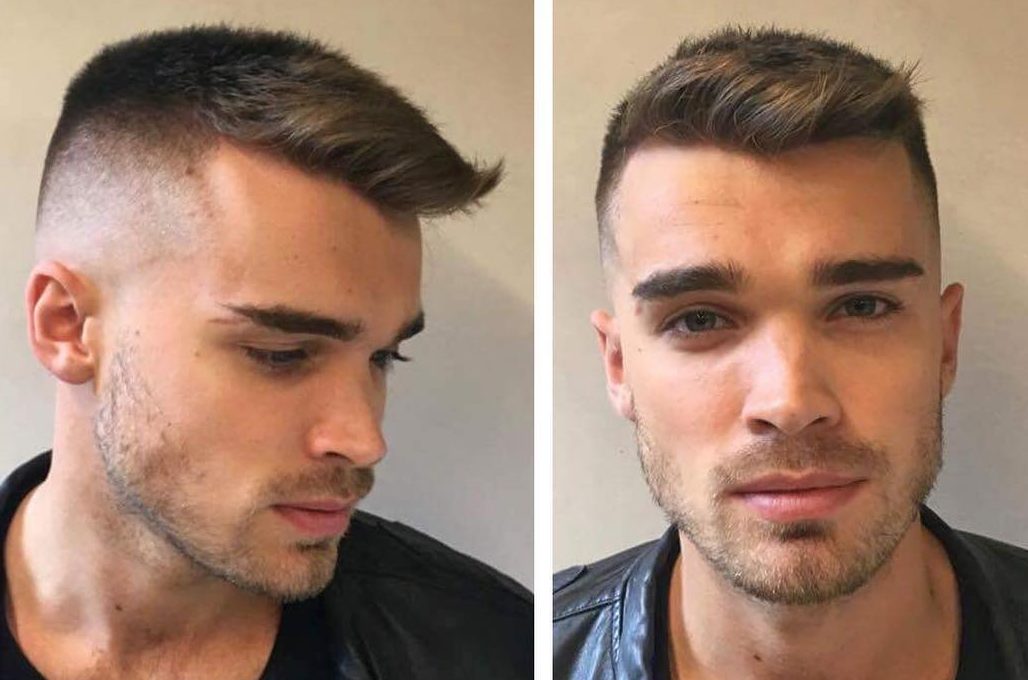 This softer styling gives a modern update to a military-inspired flattop haircut.
16. Buzz Cut + Mid Fade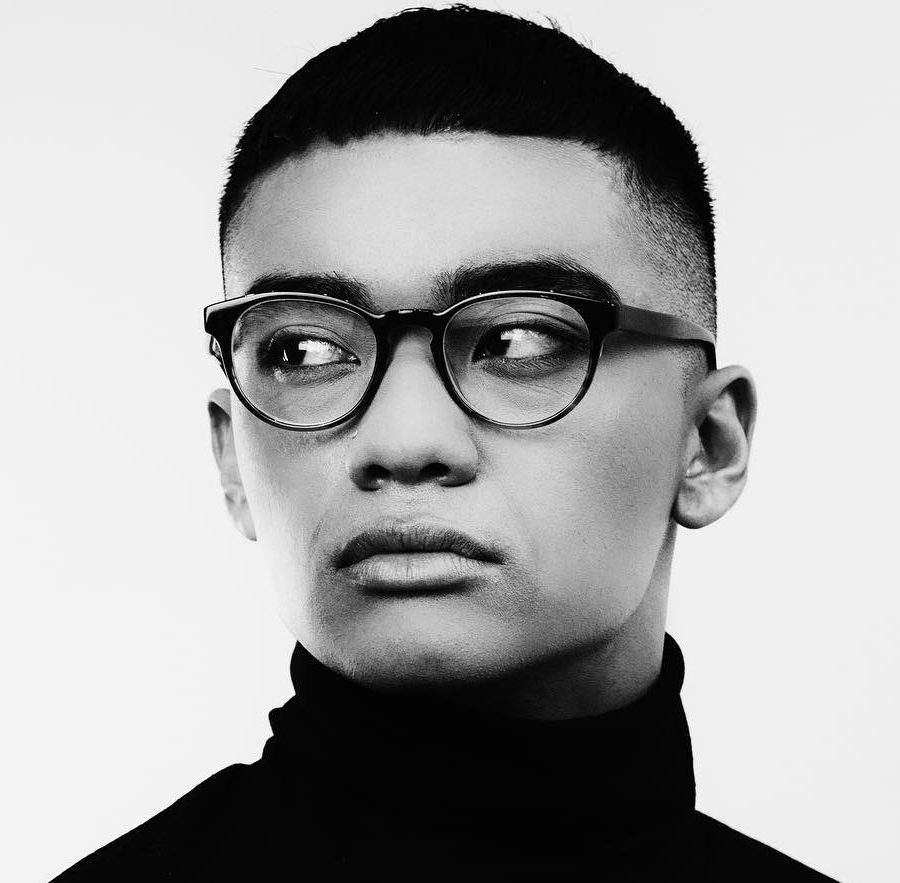 Mid fade haircuts look great from every angle but especially from the front. The buzz leaves heavy hair on top while the fade cuts the temples ultra short.
17. Buzz + Line Up + Fade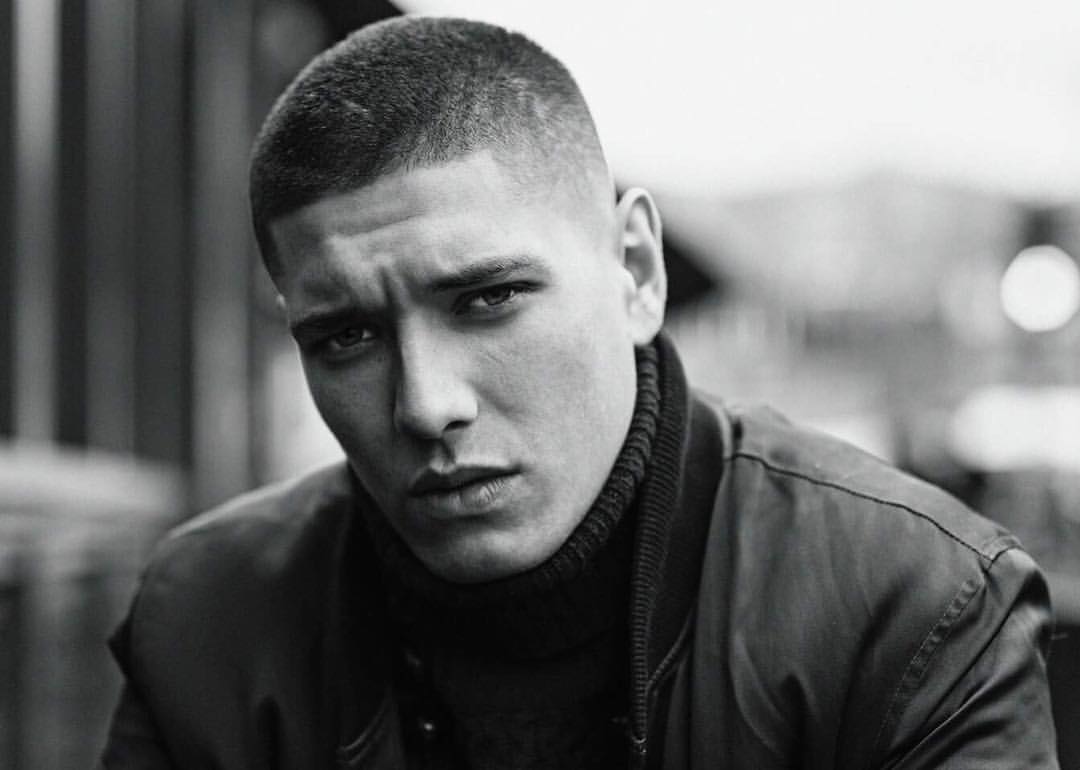 A shape up at the forehead and blurry fade around the sides transforms a buzz into something stylish.
18. Short Slick Back + Drop Fade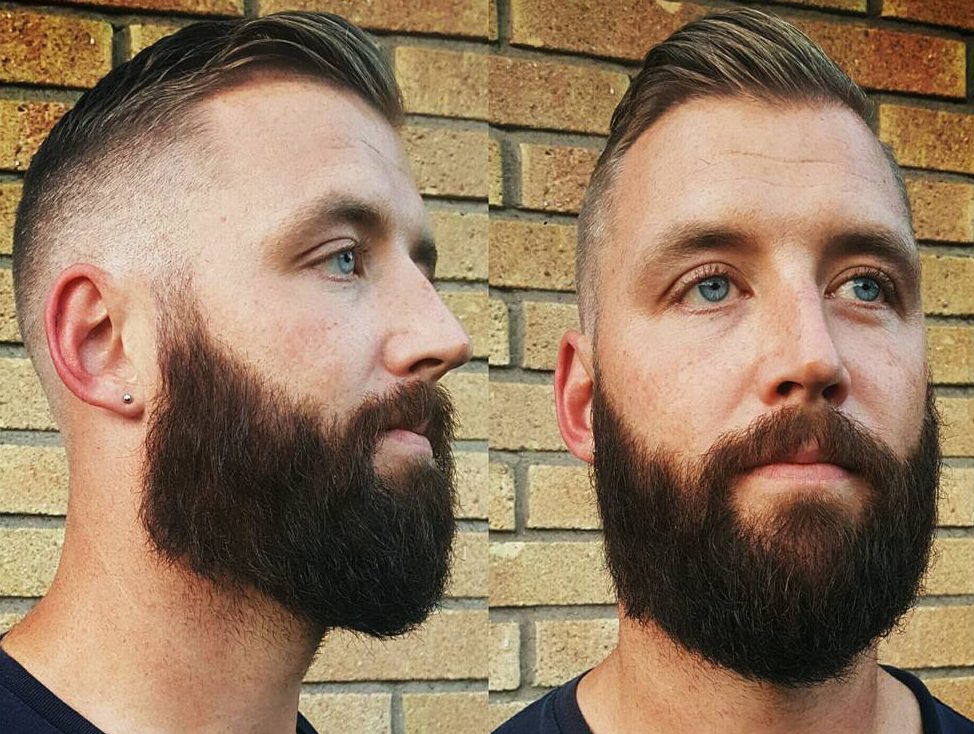 The hipster slick back can be achieved with relatively short hair. Here's the look with barely even 3″ of length at the forehead.
19. Short Haircut for Thick Hair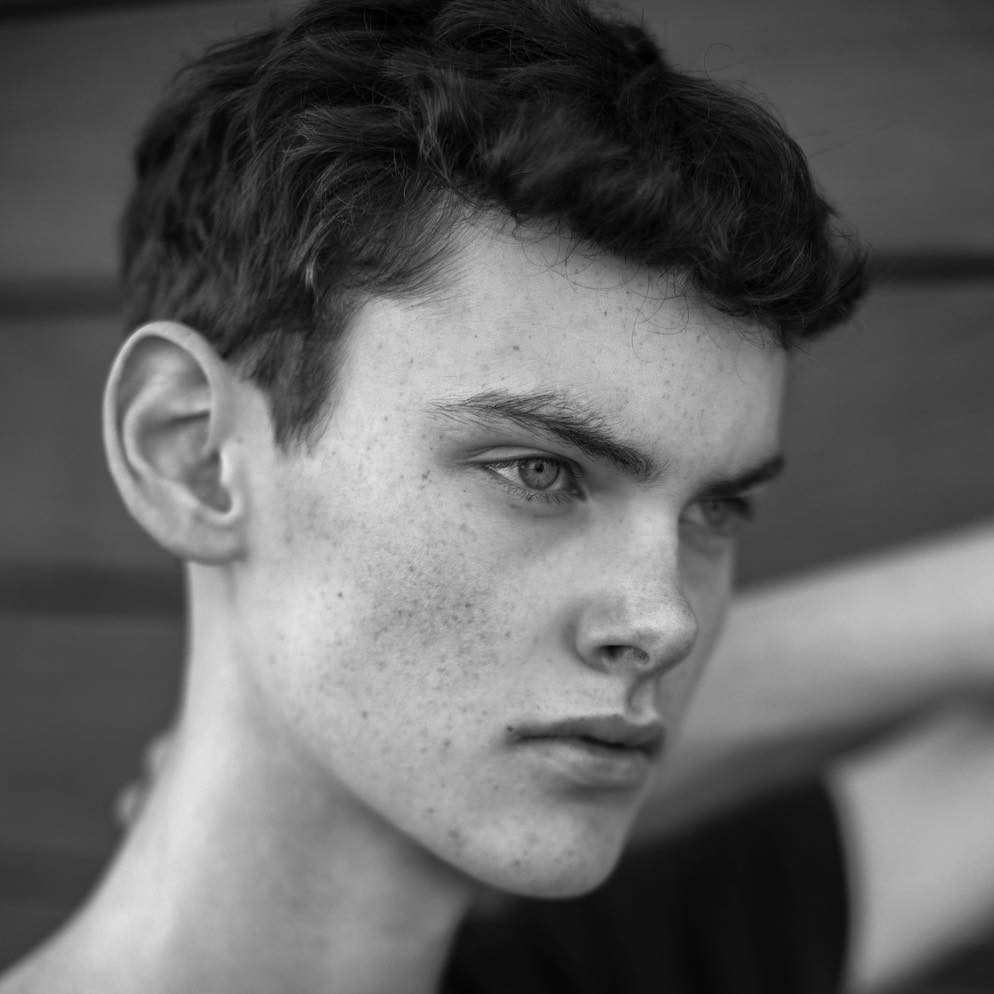 A lot of men's haircuts for thick hair will cut hair ultra short, especially around the back sides. It's an effective way to manage hair but not the only one. This classic style cuts out a lot of weight, leaving behind texture.
20. Very Short Haircut Styles for Men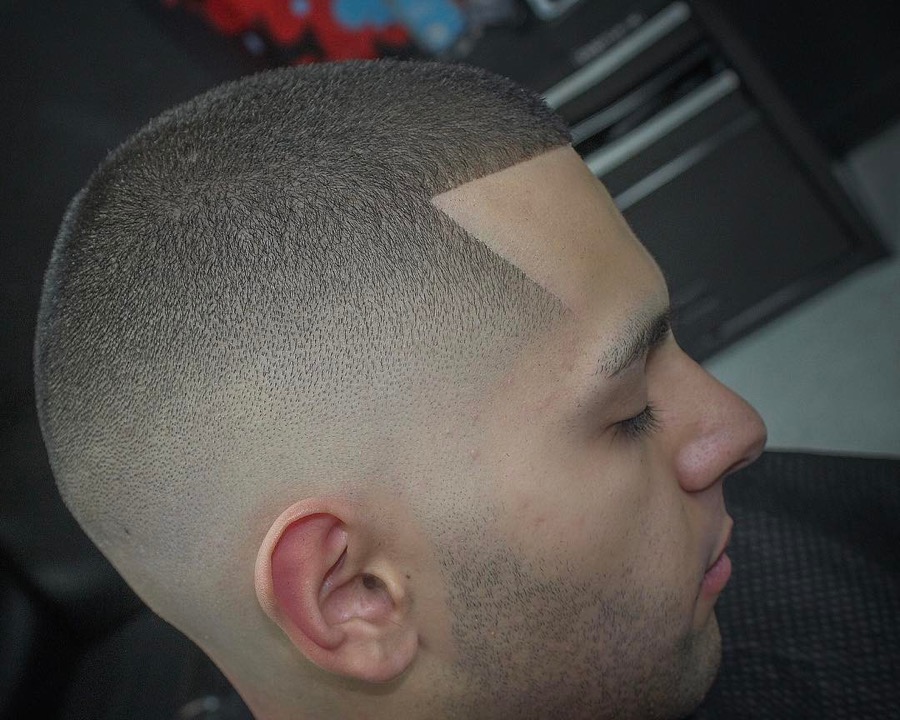 There are a surprising number of ways to wear the buzz cut, line up, fade combination. This is as short as it gets with a #1 guard on top and high skin fade.
21. 360 Waves + High Fade + Shaved Part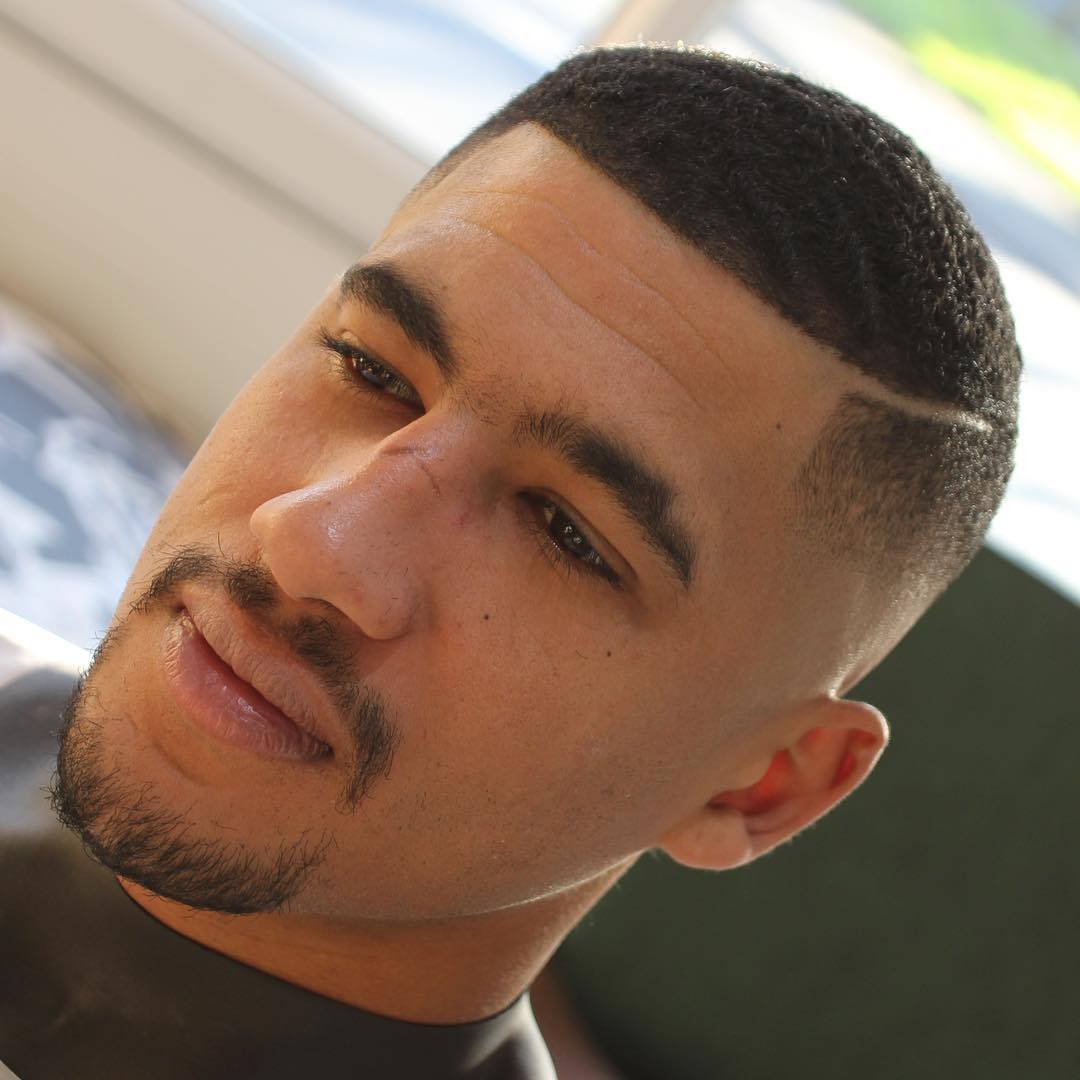 Here's another buzz + line up + fade that looks totally different than the previous one. Hair is thicker on top and cut into waves. The surgical part adds another unique touch.
22. Short Spiky Hairstyle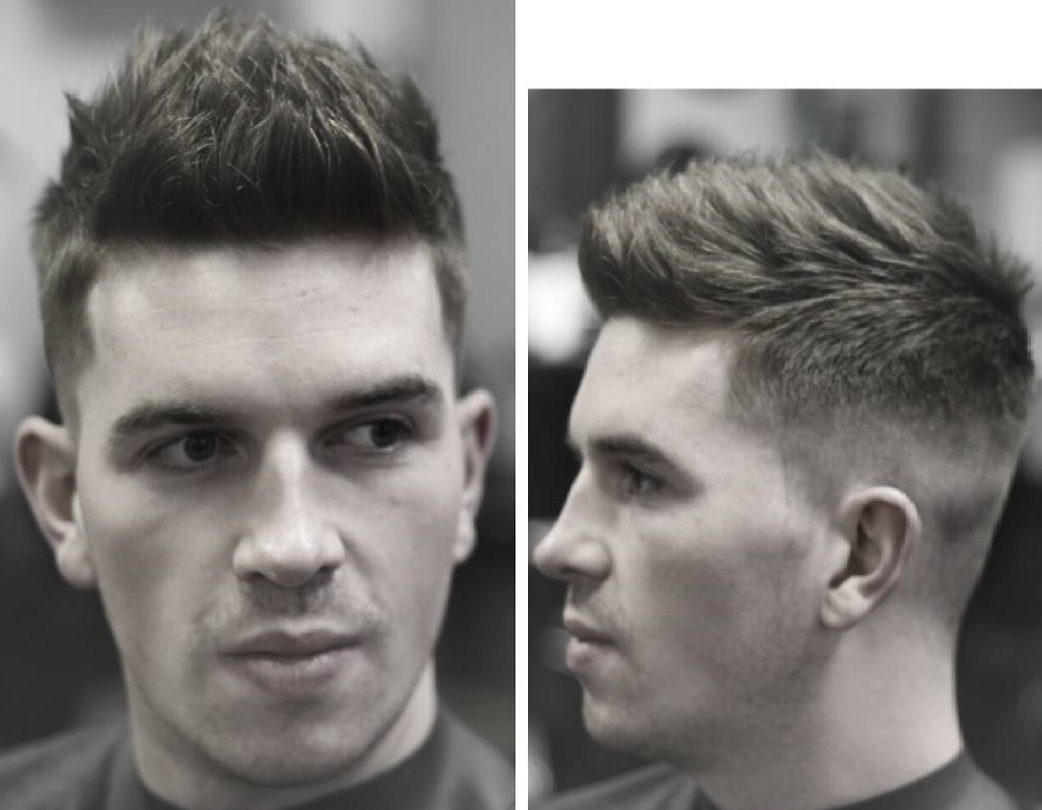 Classic spikes are worn with a mid fade. This cut could also be styled with texture or into a faux hawk.
23. Short Fine Hair + Drop Fade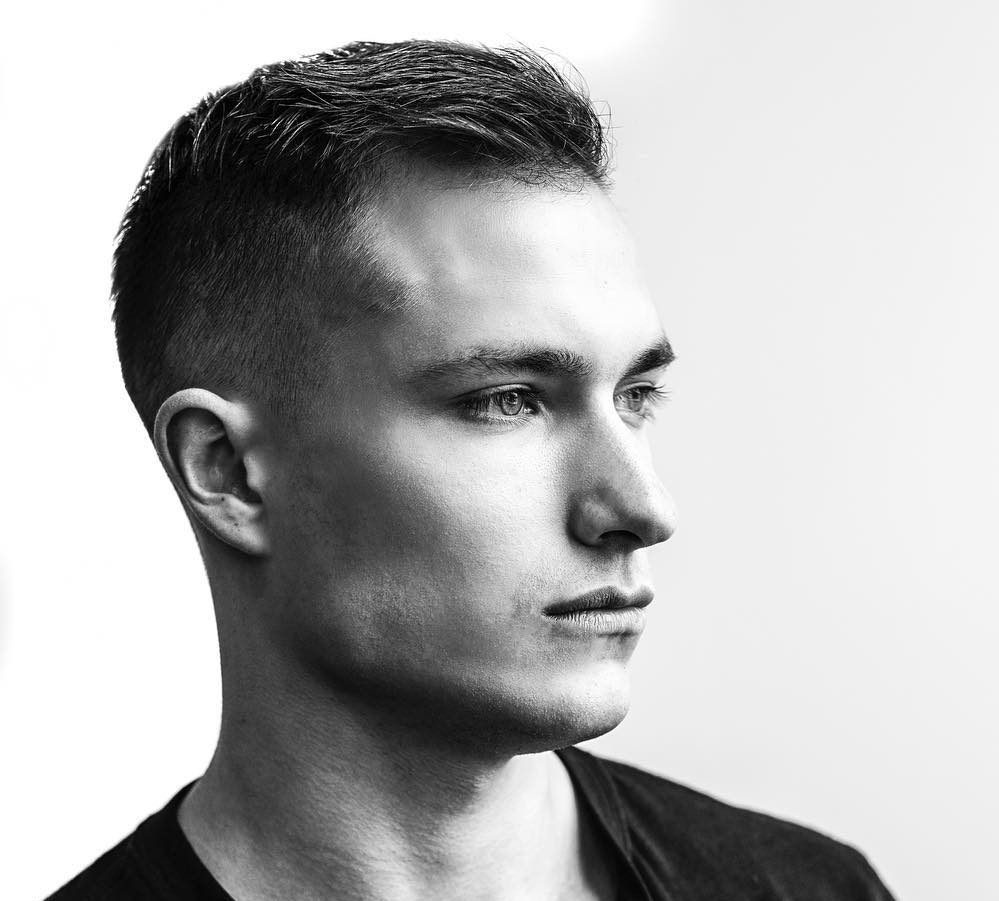 This slick-inspired hairstyle is a popular and easy way to wear fine hair. Look for a texturizing or clay product to bulk up hair while adding hold.
24. Classic Men's Haircut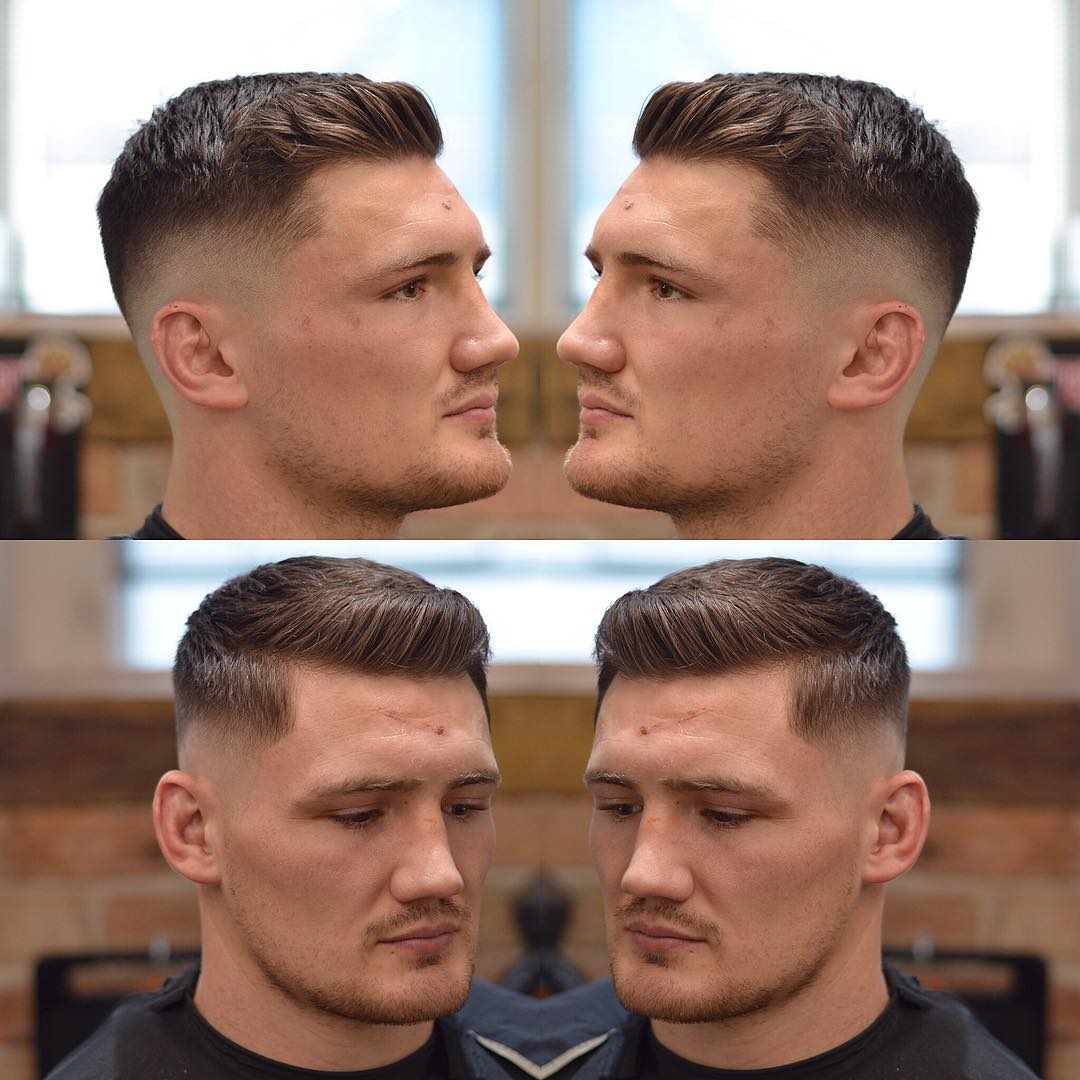 This classic hair never goes out of style but the mid drop fade lets you know it's 2017.
25. Natural Texture + Low Fade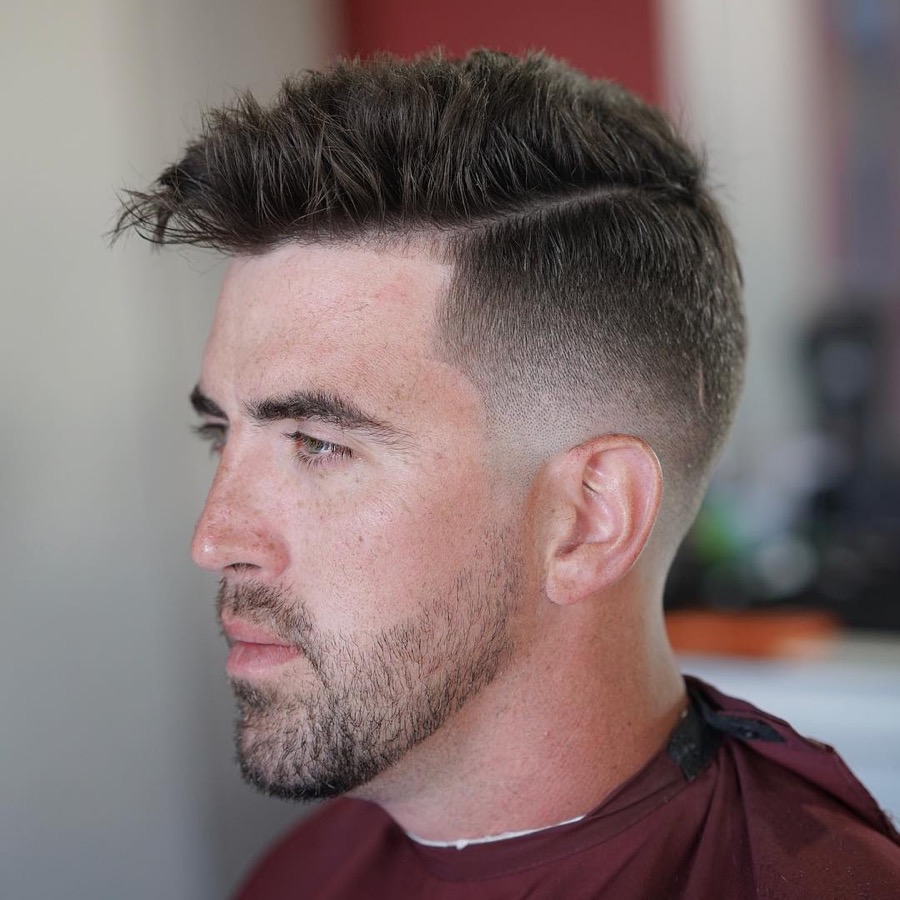 Leaving hair with some natural texture flow is a huge men's hair trend this year. For short hair, it looks like hair was styled and then someone ran their fingers through the finished product.
26. Textured Crop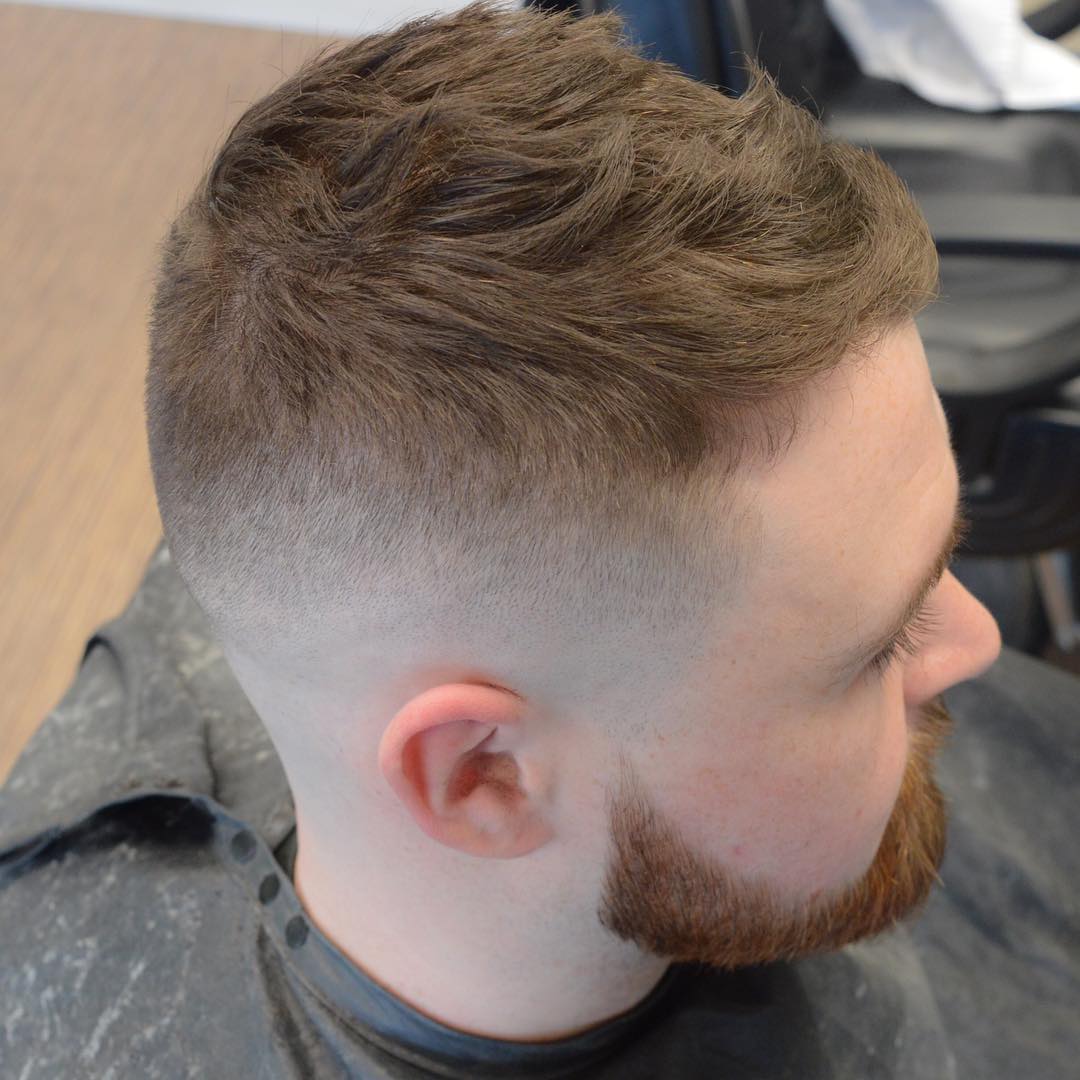 Crop hairstyles are cut to enhance separation and texture but a touch of product is needed to complete the look.
27. Buzz Fade + Line Up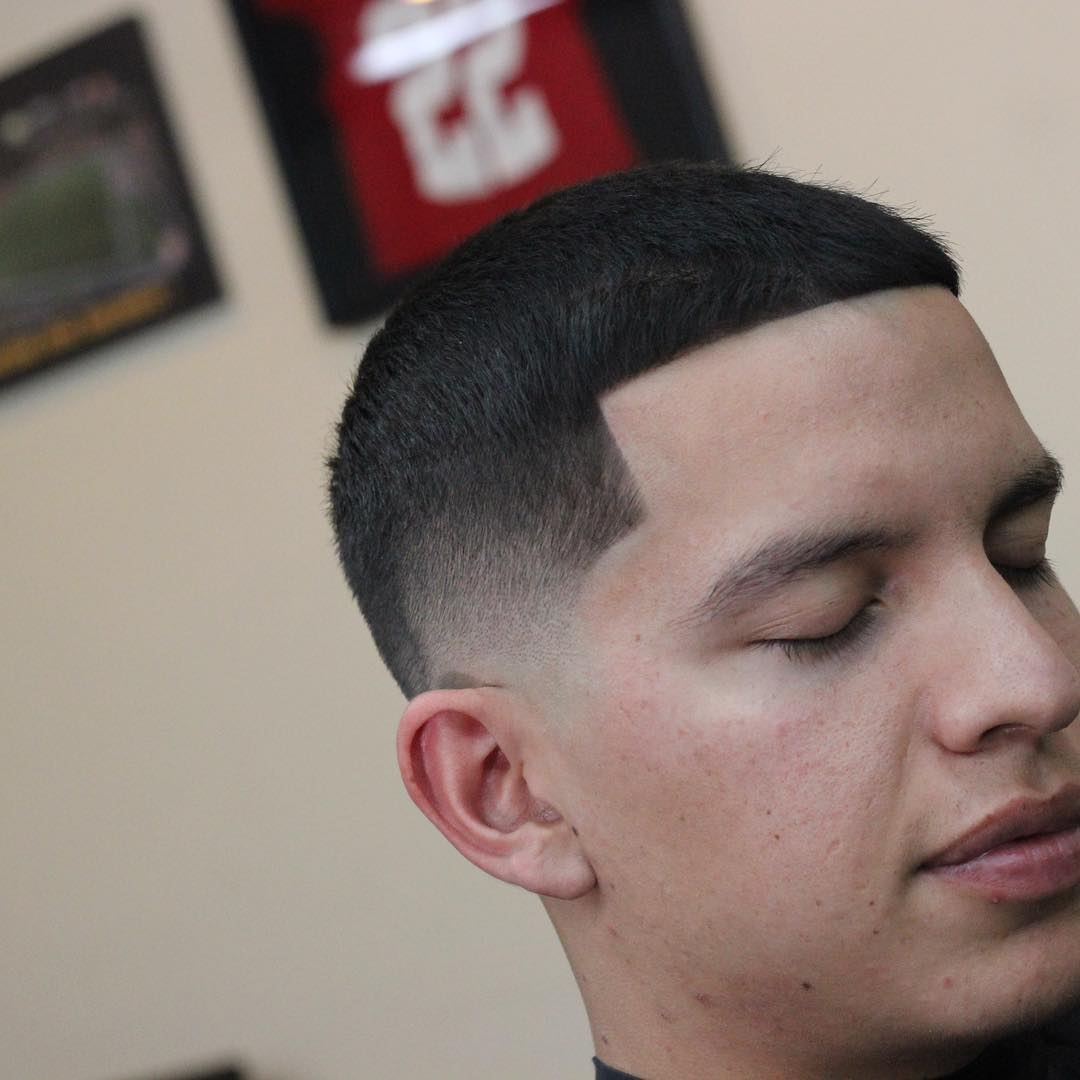 Here's yet another way to rock a stylish buzz. Thick hair means the edge up is ultra defined and creates a nice blur for the fade.
28. Short Curls +Drop Fade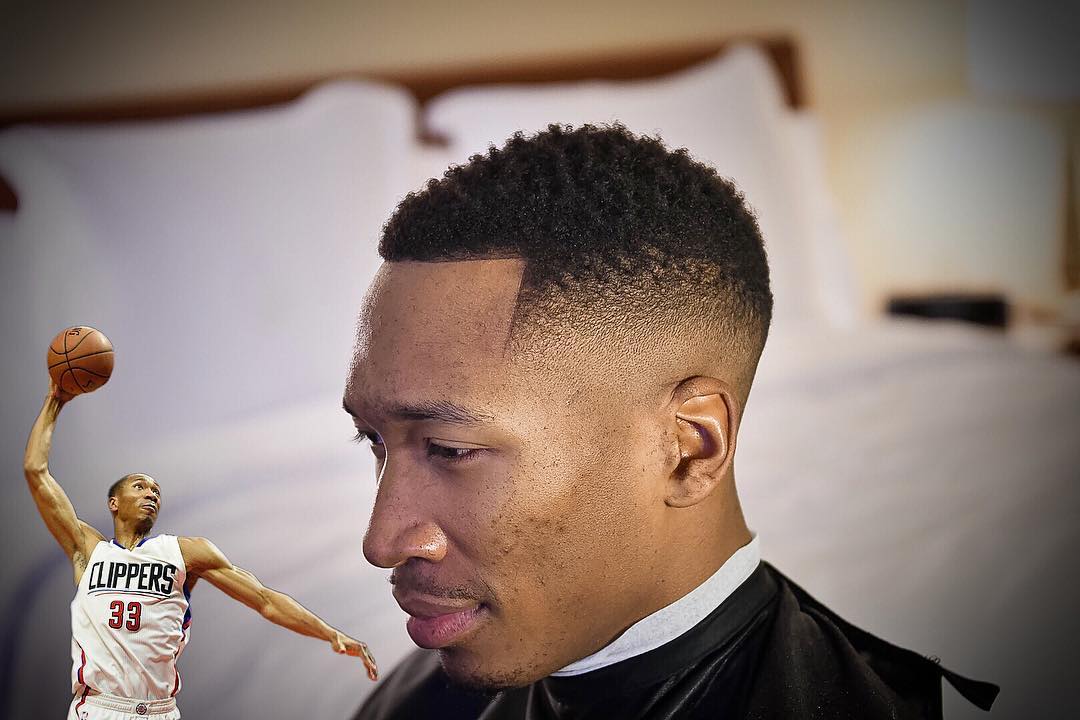 LA Clippers forward Wesley Johnson rocks short curls that contrast with a high drop fade.
29. Messy Texture + High Fade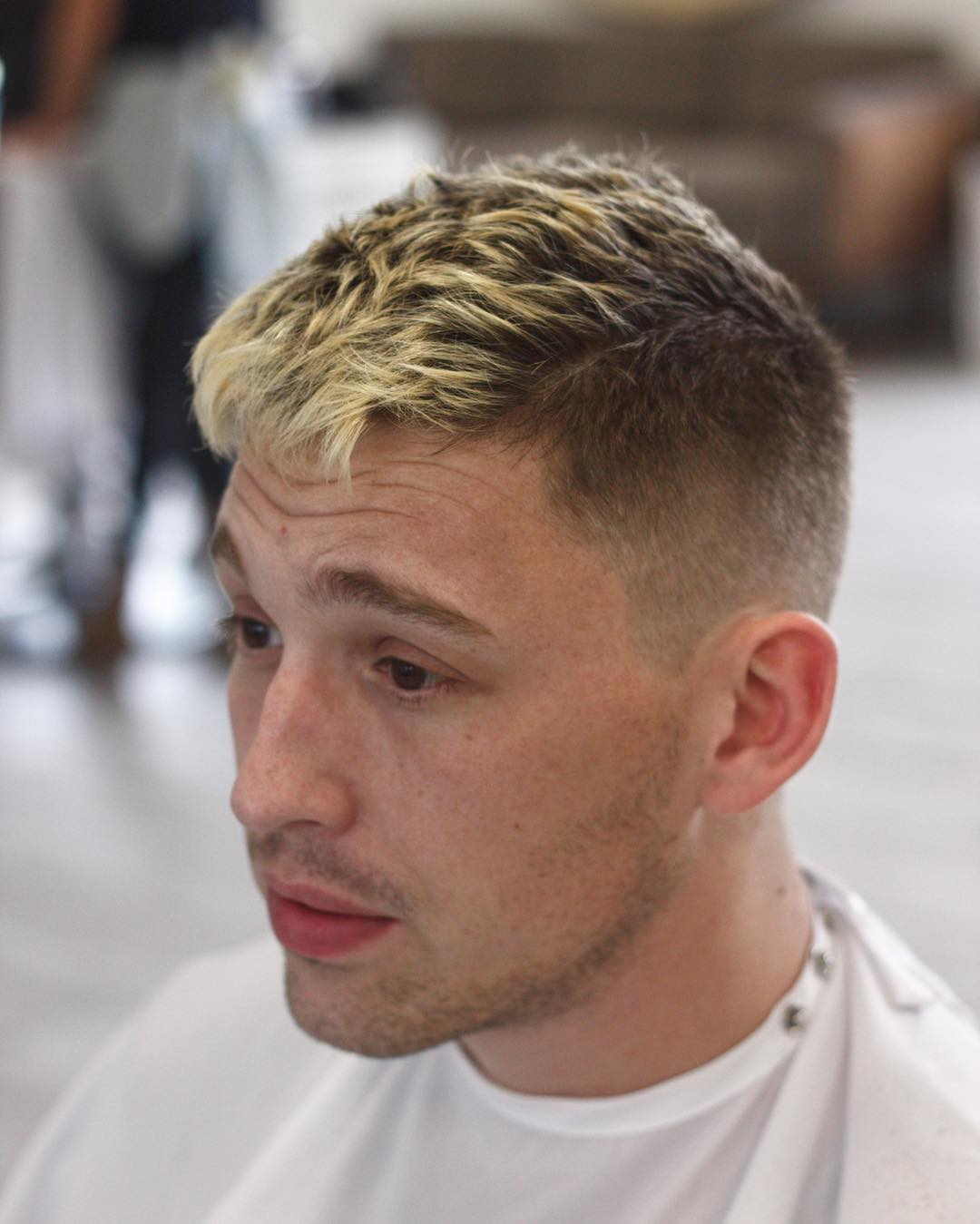 Unlike many fades, this one does not go down to the skin. On top, hair has plenty of messy texture but could also be styled messier, spikier or loose.
31. Crop + Fringe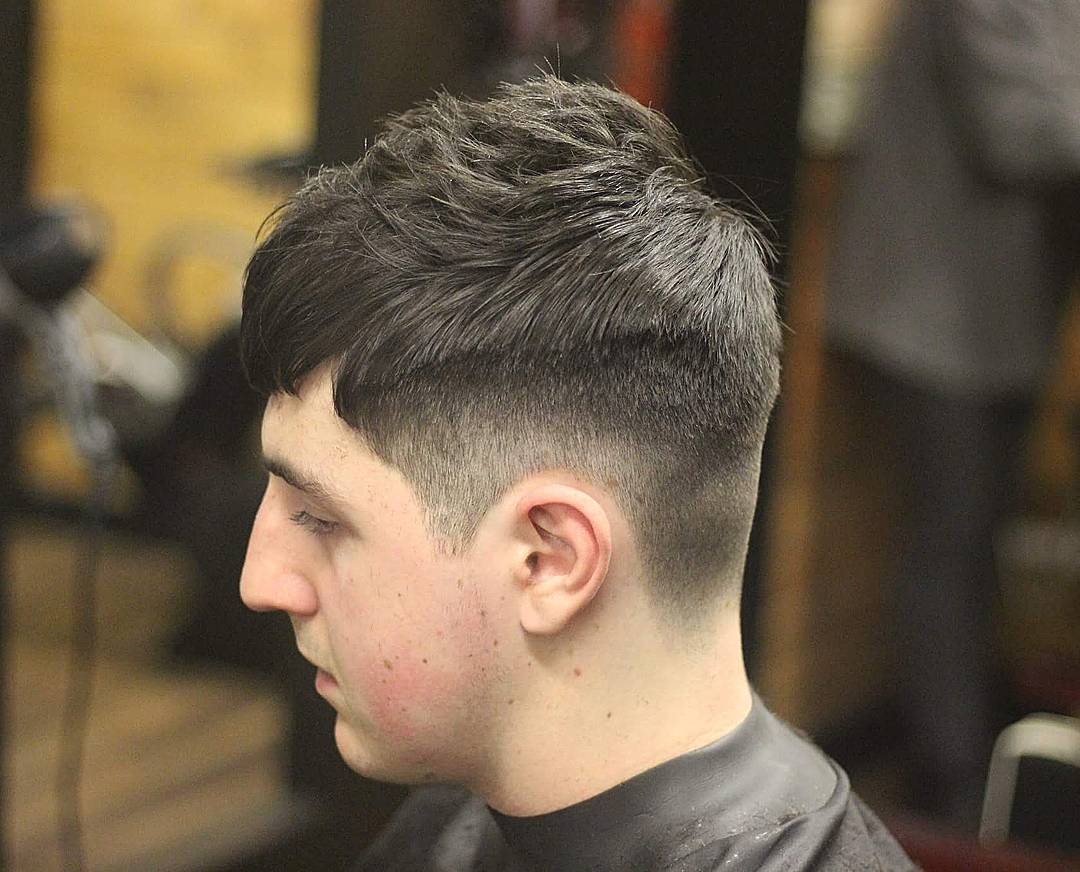 A different take on the textured crop trend, this cut features a hint of forward fringe and a defined line of hair above a drop fade.
31. Brush Cut